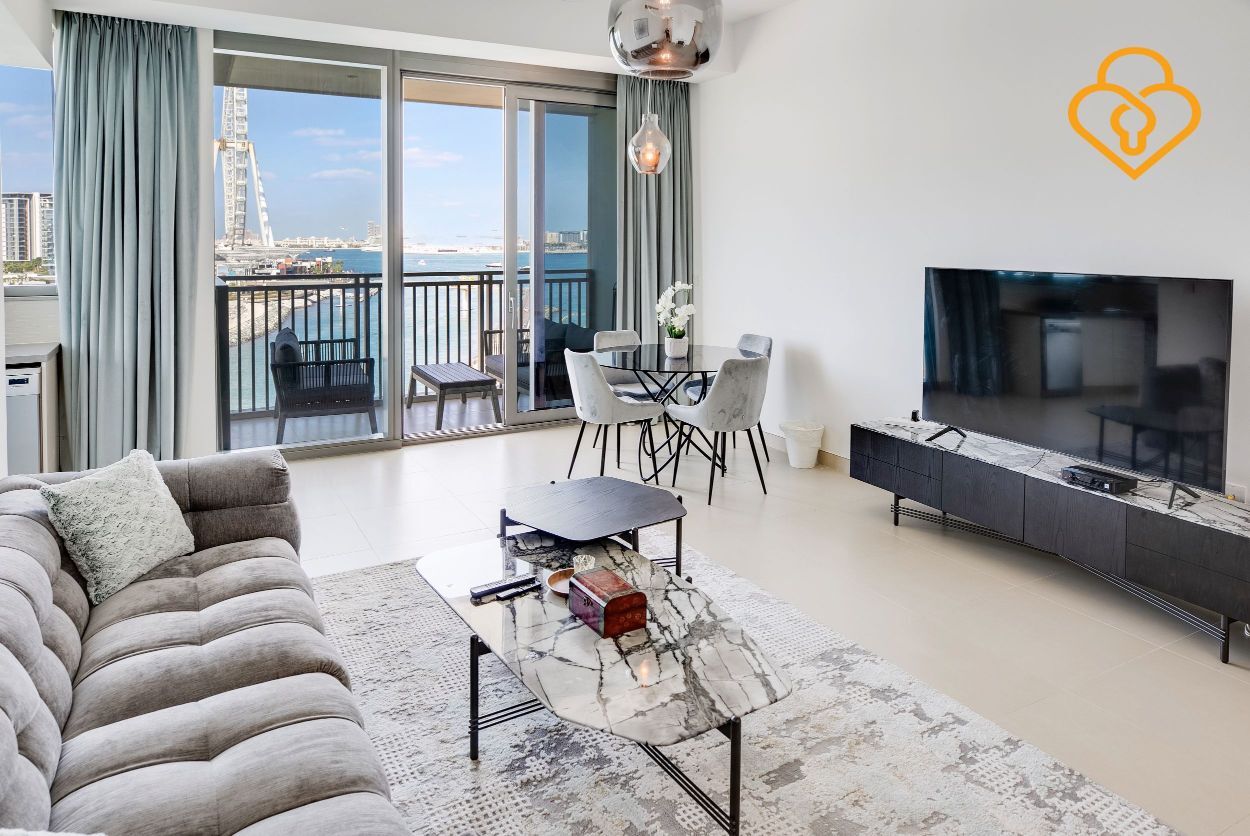 09 Feb

The Dangers Of Choosing The Wrong Dubai Holiday Homes Management Company
The Dangers Of Choosing The Wrong Holiday Homes Management Company in Dubai
Dubai's popularity with holiday makers and business travelers continues to grow at a rapid pace. With a warm climate, luxury resorts, a wide range of shopping and entertainment attractions. As well as being a major global business hub, Dubai property is an incredible investment when used as a short-term let.
But with this popularity and potential for huge rewards for Holiday Homes landlords, there comes a massive risk….
Choosing the wrong Dubai Holiday Homes Management company.
After all, Dubai Holiday Homes Management companies are springing up all over the place these days. Inexperienced individuals and companies are promising Dubai landlords the earth.
The dream of making huge returns on their Dubai property while paying minimal fees to their Holiday Homes Management company, often leads landlords to make big mistakes. You see, there's a lot to consider when renting your Dubai property on Holiday Homes. Make the right choice and you'll be delighted, and richer. But make the wrong choice, and you could end up regretting it for years to come.
Don't fall victim to any of these shortcomings when choosing your Holiday Homes management company. Risking your hard-earned investment and your future simply isn't worth it…
Who's Taking Responsibility For Your Property?
When speaking to an Holiday Homes Management company, you need to make sure who's taking responsibility for your property.
Far too many Holiday Homes Management companies don't carry out the appropriate checks or procedures on properties. When this happens, the landlord can end up with a whole host of problems.
Who's Vetting Your Guests?
Your Holiday Homes guests need to be properly vetted to ensure the safe running of your property. Many Holiday Homes companies have no stringent checks in place to ensure your guests will behave and respect your property. Not having these checks in place puts your property and your investment at risk…
Property Damage
Unsuitable guests can be disrespectful to your property. Causing damage, leaving it dirty or in a disordered state.
Complaints From Neighbors
As a property landlord, one of the last things you want is complaints from your neighbors. Unruly guests who are too loud or disruptive can cause landlords problems with neighbors long after the guests have left the property. This can result in the landlord receiving a fine or even legal action.
Safety Hazards|If guests aren't correctly vetted, they can engage in illegal activities at the property. Or they can bring in dangerous items that can put the property, and other guests, at risk.
Loss of Income
If a guest causes damage or leaves the property in an unruly manner, it can cause the property to be unavailable to other guests. This results in an unwelcome loss of income for the landlord. A reliable Holiday Homes Management company will ensure guests take full responsibility for damages and can withhold their security deposit or take legal action. Some Holiday Homes Management companies won't have these systems and processes in place. Leaving the landlord with a huge bill and loss of income.
Property Inspection
Your Holiday Homes Management company needs to be responsible for carrying out regular inspections on your property. Often, management companies can neglect to carry out thorough inspections. When this happens, the landlord can face all sorts of issues and problems…
The Property Loses Its Appeal
If not inspected regularly, the property could fall into a state of disrepair. Losing the wow factor it once had and leaving guests disappointed and unhappy.
Bad Reputation
This can lead to bad reviews for the property and no return guests. Because of this, the property can soon gain a bad reputation.
Void Periods
Poor reviews and a bad word of mouth reputation lead to less and less guests booking to stay at the property. The landlord faces void periods and a reduced return on their investment.
Lowered Rents
Once a property has lost its hard-earned reputation and faces void periods, inevitably the landlord will have to lower the rents. Meaning a once high-returning investment starts to dwindle.
Rules & Regulations
a short-term let landlord in Dubai, you need to follow various rules and regulations. Some of the key rules include obtaining a short-term rental license and registering the property with the DTCM (Dubai Tourism and Commerce Marketing). As well as adhering to zoning laws and regulations.
An experienced and reputable Holiday Homes Management company will know all these rules and regulations like the back of their hand. They'll make sure they're adhered to, and they'll also ensure the property meets stringent health and safety standards. Many fly-by-night companies will either ignore these rules and regulations, or they'll be unaware of them, putting the landlord at risk of fines or penalties.
Don't Risk This For Your Dubai Property

So you see, choosing the wrong Dubai Holiday Homes Management company for your Dubai property can have terrible consequences for your hard-earned investment.
By not choosing the right company, you're risking your property being damaged, a lot of costly void periods and even potential fines or penalties.
Worried that you'll make the wrong choice of Holiday Homes Management company? Don't worry, our next article will show you exactly how to find a management company you can trust and that will help you achieve long-term success.
In the meantime, should you have any questions or queries about short-term leasing your Dubai property, contact Keys Please today.
As Dubai's longest established Holiday Homes Management company, we're uniquely positioned to give you all the advice needed to ensure your short-term let becomes a long-term success.