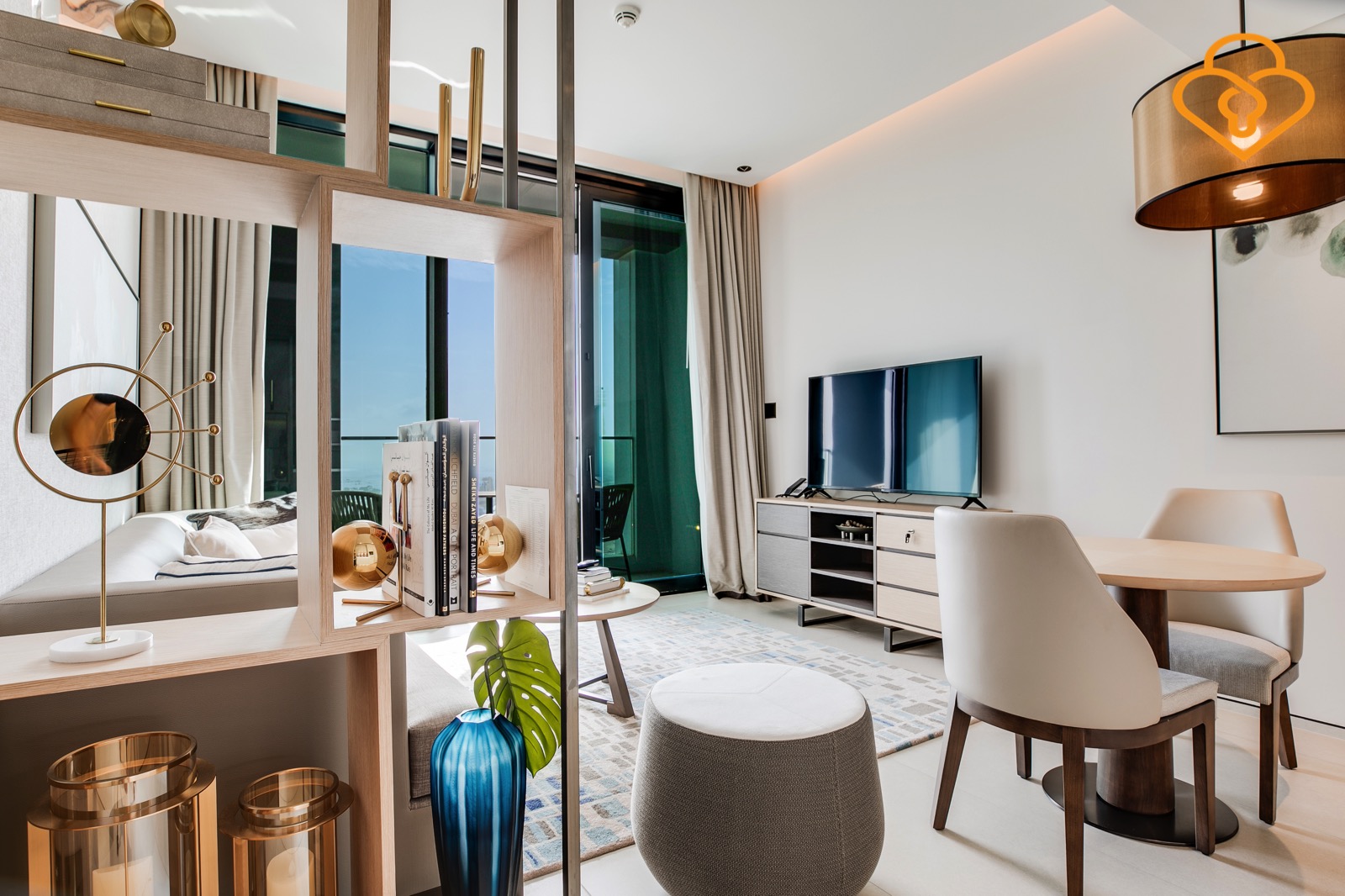 22 Jan

Boost your Property Investment in Dubai
Dubai Landlords, Boost your Dubai Property Investment  ?

As Dubai's longest running and leading short-term rental management company, we hear the same question again and again from our Dubai property owners…The truth is there's no right or wrong answer to this. Everyone's situation, requirements and level of risk is different. With two decades worth of experience in the Dubai short-term leasing market, we've seen it all . So, if you're a Dubai property owner and you're undecided over long-term or short-term leasing, this article is for you. We'll explain all the advantages and disadvantages of long-term and short-term leasing. And we'll look at it from the landlord and the tenant's point of view. So you'll know exactly which solution is best for you. Of course, if you're still unsure for any reason, please get in touch with us to discuss your individual needs. That way we can offer you the very best advice to help you maximize your investment returns.
 The Global Appeal Of Dubai
Dubai is a hugely popular tourist attraction as well as a major business hub. This means it attracts visitors from across the globe all year round. Boasting leading international companies, global trade fairs, a luxury shopping experience and eye-catching tourist attractions. Dubai is the perfect melting pot of different cultures, backgrounds and lifestyles. This all helps make Dubai property a fantastic investment for both long-term and short-term rentals.
Long-Term Rentals In Dubai
Long-term renting can be highly beneficial for the property landlord and the tenants. The tenants enjoy a place to call their own for a long period. And the landlords can relax, knowing their property is in the right hands.
Benefits Of Long-Term Leasing In Dubai : A Predictable, Stable Income
Because tenants sign a long-term contract on a fixed rent basis, both parties enjoy stability. The tenants know they can settle and relax in the property. While the landlord can enjoy a predictable, stable income for the period of the lease agreement. 
Hands-Off Approach
Besides the usual maintenance and upkeep of the property. Once long-term tenants are in the property, the landlord can take a hands-off approach. That's because the tenants take care of all the cleaning and day-to-day upkeep of the property. There's still a need to pay for and sort out repairs should the need arise. But for the most part, once tenants are in, the landlord can relax and enjoy the regular income. 
Lease Renewal
A long-term lease agreement often offers tenants the chance to renew their lease should they wish to. When this happens, there's no need to worry about the property being empty. Or sorting out the end of tenancy cleaning and finding new tenants. Can only increase  a limited amount as per Rera calculator
Disadvantages Of Long-Term Leasing In Dubai

Landlords Aren't Maximizing Their Returns
The downside to landlords enjoying a fixed rental income from long-term leasing is that they're not maximizing their returns.
For example, let's say there's a big event happening in Dubai and demand for property is sky-high. The landlord can't capitalize on this, because the tenants are in situ and paying their standard rent. Meaning the landlord misses out on making huge profits.
The Landlord Can't Stay In Their Property
Having your own amazing Dubai property means that you can stay in it whenever you like. But obviously, if you're renting it on a long-term basis, you can't do this. Long-term renters remain in situ for the duration of their lease. So, the property owner can't enjoy access to their property.
Problem Tenants
Problem tenants can cause landlords untold misery. When you find the perfect tenant, it's amazing. You know the property is being looked after. And you know the rent is being paid in full and on time every month.
But every now and again, things go wrong. The dream tenants turn into a nightmare. They can damage the property, refuse to leave, or not pay their rent. When this happens, it can cause a lot of stress, sleepless nights, and legal fees for the property owner. As well as a potential loss of income.
Tenants Don't Have Flexibility
Although tenants often enjoy the security of long-term renting, for many people, it can feel restricting. They can feel stuck in one place for too long and miss the freedom of being able to travel or stay wherever they like.
Short-Term Rentals In Dubai
Due to Dubai's strong global appeal and popularity as both a business hub and a major tourist attraction. It's always been a strong choice for short-term renters. This makes it a great solution for both renters and property owners.
Benefits Of Short-Term Leasing In Dubai
Maximized Returns & Profits
The high levels of demand for Dubai properties all year round means that landlords can maximize their returns. Guests are happy to pay higher rates for the privilege and convenience of a short-term let. This offers huge rewards for property owners looking to maximize their property investment.
Flexible Option For Landlords
Short-term leasing is not just a flexible option for guests. It also offers the landlord far more flexibility with their property.
They can stay at their property whenever they like. They can choose when and how they rent their property out. It could be for the majority of the year, just a couple of months or even a few weeks a year.
This flexibility is fantastic for Dubai property owners that want to maximize their property investment while still enjoying the property for themselves.
An Easy, Convenient & High-Class Option For Renters
Many renters don't want the hassle and expense of buying furnishings, paying deposits, or arranging services to the property. This makes short-term renting a great option for them as there's no deposit to pay, the properties are fully furnished and all services are taken care of.Short-term renters also enjoy the convenience of coming and going as they choose and not having to stay in one place for too long.
Disadvantages Of Short-Term Leasing In Dubai
Higher Turnover Of Guests
Of course, with short-term leasing, guest turnover is far higher. Meaning there is more cleaning and maintenance to carry out on the property. This is fine for property owners who employ a leasing company to take care of this for them. But for landlords who wish to have a more hands-on approach, this can be a lot more work and hassle.
Increased Wear & Tear
As more guests are in and out of the short-term rental property on a regular basis, there's an increased risk of wear and tear to the property.The property can need decorating more often, or some furnishings may need replacing at a faster rate.
More Expense For Guests
Although short-term rental guests enjoy more freedom and fully furnished properties, this comes at a higher cost than long-term leasing. And they often need to pay additional fees for cleaning and amenities.
This increase in rent can put some potential renters off. Fortunately, due to the high demand for high-class short-term rental properties, this doesn't influence the rental costs.
Conclusion
Once you've had a chance to weigh up all the pros and cons for both options, you should have a clear picture of which rental option is best for you. Of course, if you're still having doubts or are unsure of anything, please contact Keys Please today. With two decades experience, we're the longest established short-term rental company in Dubai. We understand the market better than anyone else and will give you the perfect advice for your needs and requirements.